A combination of easy access, well-established hotel facilities, state-of-the-art conference centres, historical venues and sites, a mild and sunny climate, great gastronomy and short distances make Malta a popular destination choice for all types of corporate events, meetings and incentives.
1. Excellent Infrastructure for Corporate Meetings and Incentives
Malta has been attracting international meetings for many years and continues to upscale its M.I.C.E. landscape with a large selection of leading chain hotels, independent hotels and excellent meeting facilities. Alone the vibrant seaside town of St. Julian's offers 2000 5-star hotel rooms in walking distance to each other. Recent hotel openings in St. Julian's include the Hyatt Regency Malta and the Malta Marriott Hotel & Spa. The Hilton Malta and the InterContinental Malta in St. Julian's offer world-class meeting facilities with capacities for up to 1600 conference attendees.
The capital of Valletta takes on a more refined approach and has become a hub for stylish boutique hotels housed in ancient palaces across the city. Recent hotel openings in Valletta include the 4-star Embassy Hotel Valletta, located in the heart of the city with accommodation for up to 80 guests. The luxury property The Phoenicia Malta offers accommodation at the entrance of the city with meeting facilities and 130 rooms and suites.
The crown of Maltese venues is undoubtedly The Mediterranean Conference Centre in Valletta, which offers state-of-the-art meeting and conference facilities on historic grounds. Three large multi-functional halls, exhibition space, an auditorium, break-out rooms and a new rooftop terrace for 600 guests make it an ideal event and meeting facility in the heart of the capital.
2. Extensive Venue Choice
From ancient forts along the coast to megalithic temples, private palaces, industrial spaces, village squares, trendy beach clubs and countryside vineyards, Malta offers an extensive selection of indoor and outdoor venues to suit all tastes, sizes and budgets.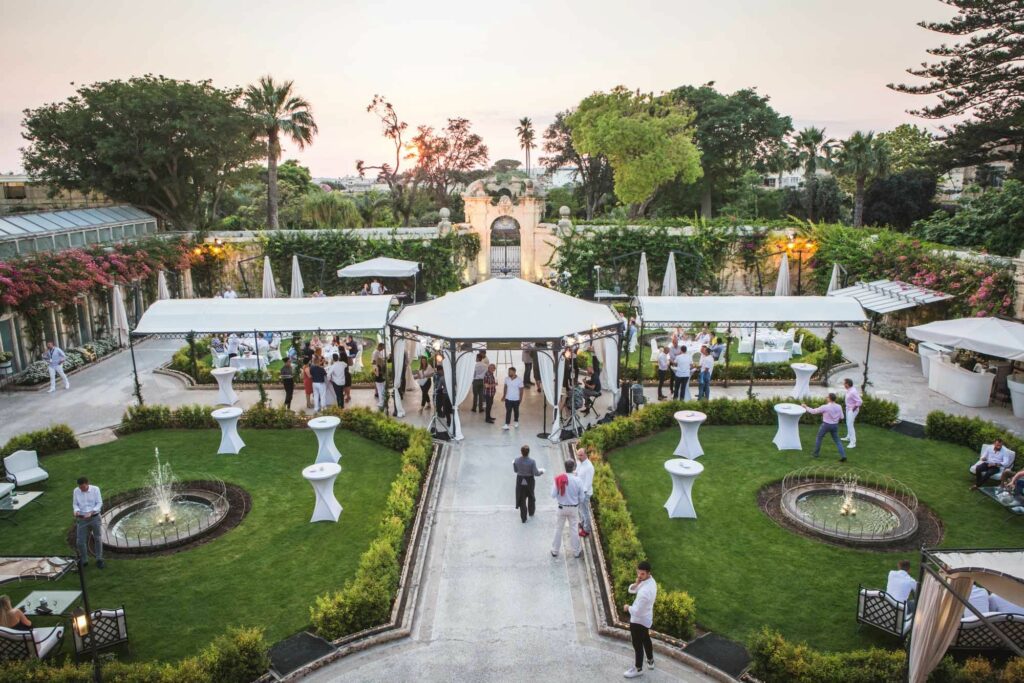 3. Meet & Dine Outdoors
With over 300 days of sunshine per year and an average annual temperature of 23°C degrees, Malta is a sunny destination and blessed with some of the best weather in Europe, making it an excellent destination choice all year around. The islands offer ideal set-ups to meet & dine outdoors. Not only do the hotels offer extensive outdoor areas, but also tucked away lemon groves, vineyards, small estates, beach clubs, gardens and rooftop terraces can be exclusively booked.
4. Unique Destination Experiences
With over 7000 years of history and multi-cultural influences Malta is steeped in history and culture. The islands are home to some of the oldest temples in the world, medieval cities, UNESCO heritage sites, ancient fortifications, steep cliffs, rugged landscapes and surrounded by the crystal clear Mediterranean Sea, making Malta a paradise for teambuilding events, engaging CSR activities, cultural activities and local destination experiences.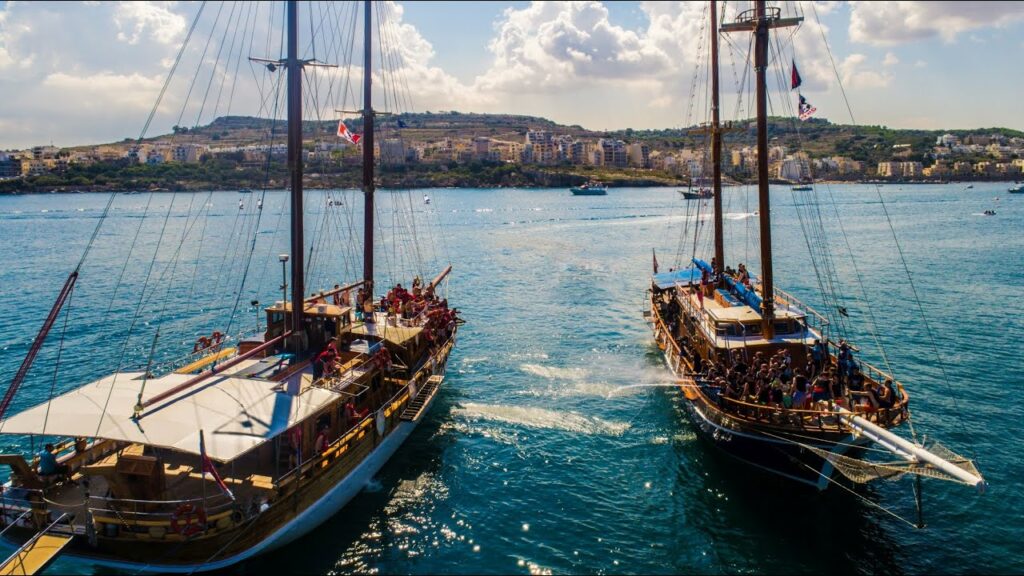 5. Quality Service Providers
In order to offer high-quality services for meetings and incentives in Malta the Malta Tourism Authority has a voluntary quality recognition scheme in place to offer the Quality Assured Seal for DMCs (Destination Management Companies), who offer the highest levels of service, product delivery, and professionalism with the best competences in terms of quality and consistency. Quality Assured DMCs are certified conference organisers and professional event planners that comply with a detailed set of criteria designed to ensure the highest possible quality in event and destination management.
6. Eco-Certified Accommodation
Leading hotels in Malta and Gozo are eco-certified by the Malta Tourism Authority and adhere to criteria, which aim to improve the sustainable performance of hotels. 7 five star hotels and 9 four star hotels are currently certified, with many of these properties taking on great initiatives to reduce their carbon footprint. Popular eco-certified accommodation includes The Westin Dragonara Resort, Hilton Malta, Corinthia Palace Hotel & Spa, Radisson Blu and many more.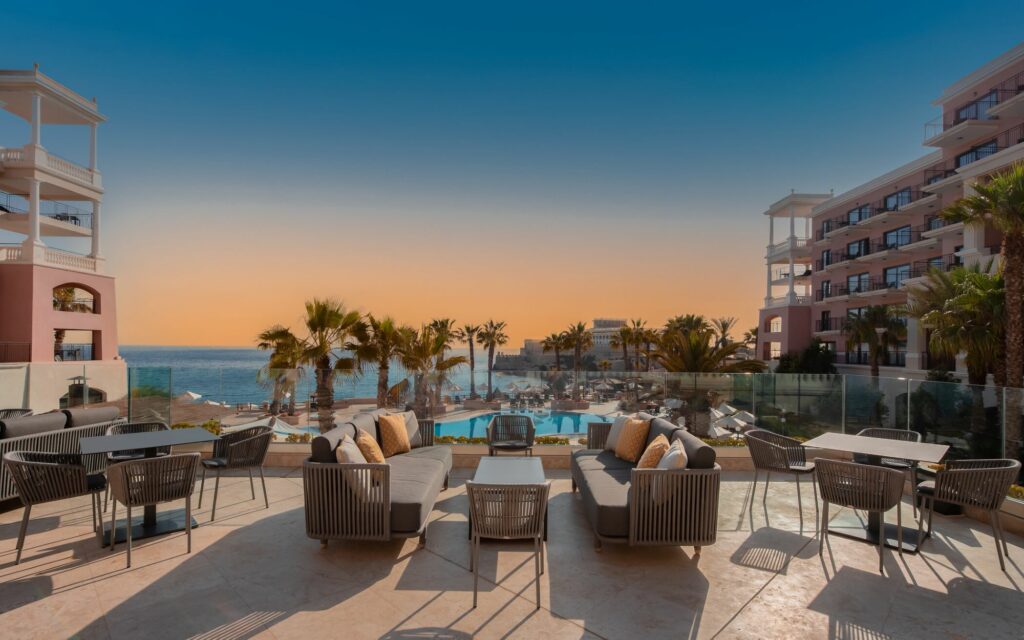 7. Easy Access
The Malta International Airport is well connected to all major European hubs with direct, daily flights and a short average flight time of 2.5 hrs. In addition the islands are also serviced by Emirates and Turkish Airlines, making Malta ideal for conferences from the EMEA region. The airport is conveniently located 15 minutes from the capital Valletta and 20 minutes from the popular seaside town of St. Julian's.
8. Multilingual Communication
The official languages in Malta are English and Maltese with many speaking a third or fourth language. Multilingual and professional staff offer high service levelsand are happy to communicate in the language of your choice.
9. Conference Support
Local VAT is refundable on conferences held in Malta and association meetings benefit from a variety of support schemes offered by the Malta Tourism Authority.
Frequently asked questions:
Malta is an EU member since 2004 and has the EURO currency since 2008.
What is the best time of the year to visit Malta?
For meeting and incentive groups spring and fall offer the best combination of good weather and value for money. Malta is also very popular for January and February kick-off meetings, due to its mild winters and excellent value for money in conference centres and hotels.
Malta is located at the heart of the Mediterranean Sea, just 93km south of Sicily and approximately 300km from the Nort African coast. The Maltese Archipelago consists of three inhabited islands – Malta, Gozo and Comino.
How many days should you plan for a visit to Malta?
Short distances on the islands allow for compact programs, visiting the main highlights of the islands in 3-5 days.
For more information on tailored programs for meetings, incentives and corporate events in Malta, please get in touch with your DMC partner and event management team on malta@ecmeetings.com