Welcome to Africa's Leading DMC for Meetings, Incentives & Events
At Mundus we're delighted to be working with Grosvenor Tours. For over 50 years, Grosvenor's been a première destination management company, leading the way with exceptional incentive programs, world-class conferences, and private luxury travel in Southern and East African destinations. As part of Cullinan Holdings, a member of the globally respected Travel Corporation, Grosvenor Tours offer two fantastic business branches: Grosvenor Incentives specialising in tailor-made, fully supported incentive programmes and events, focusing on a rich variety of African itineraries; and Grosvenor Conferences dedicated to providing the most professional, efficient planning and management service and seamless conference experience with an in-depth destination knowledge and an extensive network of tried-and-tested suppliers. With their major MICE associations Grosvenor Tours excel at making conferences, meetings and exhibitions unforgettable, successful and inspirational.
Grosvenor Tours operate in: South Africa – Zimbabwe – Botswana – Zambia – Namibia – Mozambique – Rwanda – Tanzania – Kenya & Zanzibar
"If I have ever seen magic, it has been in Africa" – Ernest Hemingway
II would like to sincerely thank you for my recent adventure to Africa. It was one of the most wonderful experiences of my life. Every component of the trip exceeded my expectations. Once again, a bigthank you for all your efforts throughout the trip which made the experience so memorable.
Terry Ramsay
EXCEEDING EXPECTATIONS
I truly want to express my thanks to each and every one of you for being so passionate about what you do and sharing that passion with our group in every interaction and moment at Club. South Africa is an incredible place with beautiful people, however, you are the ones that made it a truly special experience
Peg Nocera
BEING PASSIONATE ABOUT WHAT YOU DO
The event was extremely well planned and executed and achieved exactly the result we had hoped for. I was particularly pleased at the way your team seamlessly blended with my event team and nothing was ever too much trouble. It is nice to work with a DMC who has a similar ethos to ours. It is obvious that you have a wonderful rapport with all of your suppliers. The respect you have for each other is evident and the service delivery provided by each of them was exemplary. Grosvenor Incentives would have to be one of the most professional companies we have worked with.
Lynn Hames
EXEMPLARY SERVICE!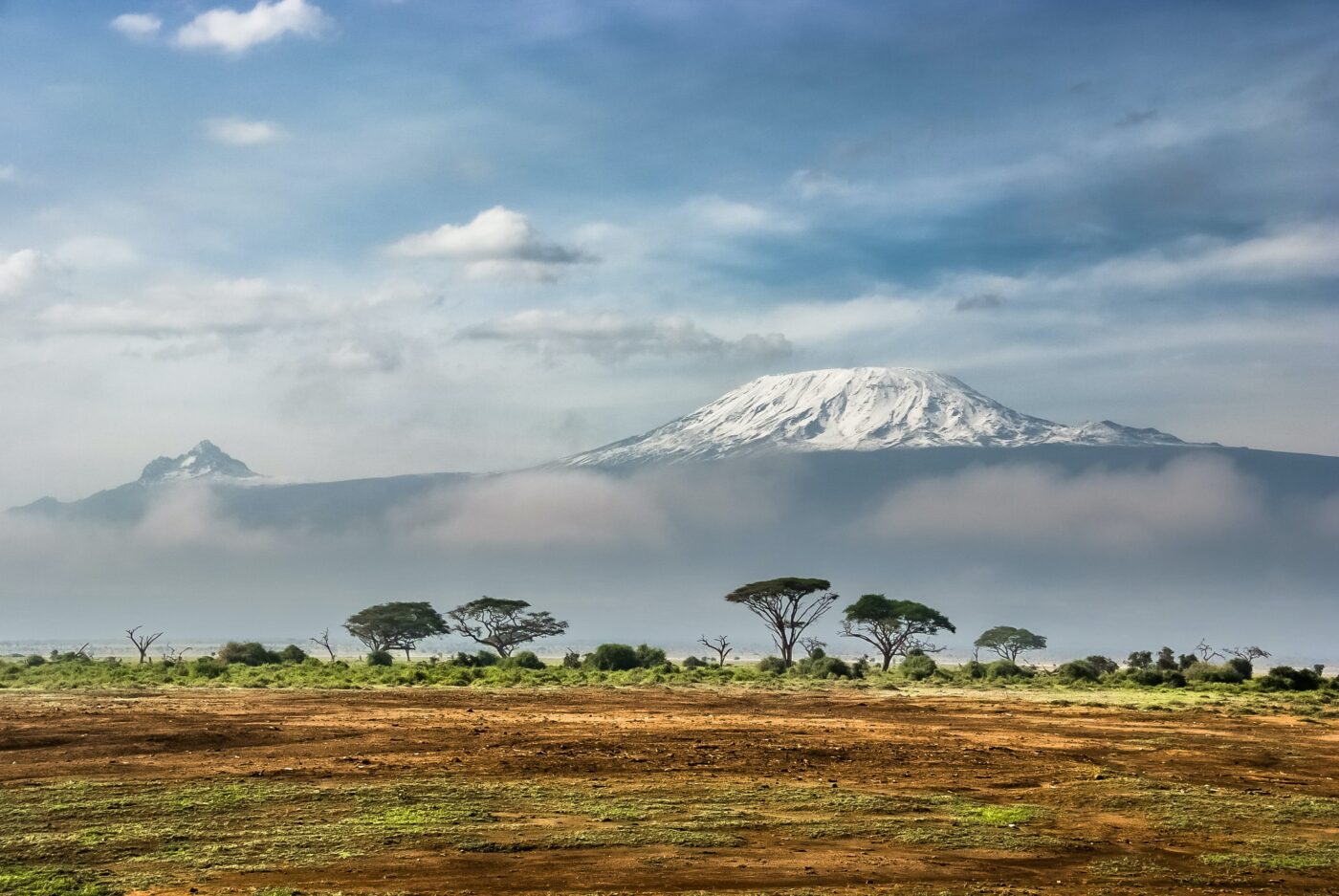 Time difference / travel time
Kenya & Tanzania are 2 hours ahead of the UK's summer time, and 3 hours ahead during the UK's winter time.  Rwanda is 1 hour ahead of the UK's summer time, and 2 hours ahead during the UK's  winter time.
The main carriers serving the destination include; British Airways, Kenya Airways and RwandAir, and    several European & Middle Eastern carriers offer excellent access via major hubs.
Flying time from the UK to Nairobi direct is just over 8.5 hours.
TANZANIA
If Tanzania isn't near the top of your list for a MICE go to destination, we'll be happy to change your mind. Straddling the one of the geological wonders of the world, The Great East African Rift Valley, Tanzania is all about majestic and migration. Famed for a land defined by pre-historic human migration, today it's the perfect place to bring a MICE group to witness the spectacular annual wildlife movements, in Tanzania's famed Serengeti National Park, a place of open savannahs and unending plains, punctuated by the distinct flat-topped acacia trees. The vast herds of easy-to-spot animals above the open grasslands are legendary. The Ngorongoro Crater is another memorable outdoor MICE excursion. The remanence of a large volcano which erupted and whose caldera collapsed in on itself, today it's the world's largest inactive unfilled volcanic crater creating a haven for wildlife, like the large flocks of flamingos resident on the crater's floor. Tanzania also offers tropical Zanzibar island escapes, and mountain climbing opportunities to bond a group through a memorable outdoor activity. Mount Kilimanjaro which rises above the plains within Kilimanjaro National Park provides opportunities for hiking enthusiasts to climb Africa's highest mountain amidst totally unique surroundings.
MICE Motivations:
International flights access from the UK with seamless connections via Europe and the Middle East into Kilimanjaro, Dar Es Salaam and Zanzibar.
Vying to host your MICE groups are first class hotels, lodges and tented camps like Four Seasons, Melia, Singita and One Nature's Nyaruswiga – perfect for exclusive use!
A MICE trip to the Serengeti is unforgettable. Immersing yourself in this majestic landscape lifts the mind and soul in a way that's guaranteed to revigorated and enthuse your party.
At night you can discuss work, hold a workshop, or simply relax in the African air and take in the landscape around you.
KENYA
Synonymous with majestic African scenery, wildlife, and the traditional semi-nomadic people who roam here, Kenya, like Tanzania, holds its own as a MICE destination. The Maasai Mara offers a rich fusion of wildlife and the cultural tradition of its tribal people, an exuberant people distinguished by their vibrant red dress, elaborate jewellery, and particular way of dancing. Embrace the opportunity to visit these people and learn more about them and their ways. Group visits to the Amboseli National Park will enjoy the best views of Mount Kilimanjaro, which also form the picture-perfect backdrop to hundreds of Africa's 'Big-Tuskers'. Game viewing here is outstanding, and the lush wetlands provide beautiful scenery. The freshwater Lake Naivasha is a world-class birding destination with floating islands of papyrus reeds. It's also home to hippos and giraffes. Travel on to Lake Nakuru a spectacular soda lake, renowned for its outstanding numbers of flamingo which flock to the warm, alkaline waters, creating a riot of colours; pinks, blues and greens. Nakuru is also a sanctuary for Black and White Rhinos. Other treasures to visit include the dramatic and scenic Hell's Gate National Park, where hiking, beautiful cliffs and gorges and wildlife viewing opportunities merge into a spectacular guest experience. Mount Kenya – Africa's second highest mountain, coming in at a close second – also makes its home here in Kenya. And of course key to your MICE trip, all the above is just a stone's throw from a plethora of top-class hotels and conference centres.
MICE Motivations:
Direct international flight access from the UK with British Airways, Kenya Airways and with multiple European and Middle Eastern carries, making Kenya access for small and large group events.
Nairobi offers an outstanding portfolio of hotels to start your African adventure including Fairmont, Kempinski & Hemingway's, and a selection of lodges to accommodate any group budget, to name a few of our favourites – Angama Mara, Governors Camps & Elsa's Kopje Lodge!
If you're looking to provide the 'Out of Africa' experience for your MICE group, Kenya won't disappoint.
RWANDA
A MICE trip to Rwanda allows you to discover remote, verdant volcanic mountains, sanctuaries home to gorillas, and lush thriving tea and coffee plantations. Visit the endangered mountain gorillas in their natural habitat with a guided trek through the misty Virunga Mountains in Volcanoes National Park. This is also the place to go in search of the endemic Golden Monkey, a troop of which has been habituated and lives in the bamboo forests on the lower volcanic slopes. Touring the tea and coffee plantations near Nyungwe National Park and Gishwati Forest National Park provides an engaging insight into Rwanda's important economic activities. Tea is Rwanda's largest export and its coffee beans are in serious demand, too! Take a group tour and learn about the life of tea and coffee before it reaches your shelves back home. The country also encompasses the African Great Lakes region offering beautiful lakes perfect to explore at leisure. In stark contrast, remote open savannahs in the east provide safari opportunities off the beaten track, meaning Rwanda holds considerable appeal for MICE incentives in its land of hidden beauty.
MICE Motivations
Excellent connectivity from UK regional airports via European hubs to include Amsterdam, Brussels and Paris, or via Nairobi.
Outstanding selection of international hotels catering for every group's needs; including The Marriott, Radisson Blue, Singita, and One & Only,
Rwanda is one of only two countries in the world where you can track endangered Mountain Gorillas.
OUR Corporate Social Responsibility
We believe that tourism companies are the natural partners of conservation initiatives. Protecting Southern Africa's spectacular natural beauty and diverse wildlife becomes sustainable when it happens hand-in-hand with improving the quality of life of rural communities.
TreadRight Foundation
Our not-for-profit, the TreadRight Foundation, encourages sustainable tourism by ensuring that people, wildlife and the environment remain protected for all generations to come. We believe in preserving the natural attractions and unique heritages of our planet. So far, the TreadRight Foundation has supported over 50 sustainable tourism projects around the world.
Responsible Tourism
We believe that tourism companies are the natural partners of conservation initiatives. Protecting Southern and East Africa's spectacular natural beauty and diverse wildlife is sustainable when it happens hand-in-hand with improving the quality of life of rural communities.
We make it possible for all our clients to gain unique insights, make authentic connections and contribute positively to improving people's lives as a part of their tailor-made itinerary. Community and cultural visits and activities offer guests meaningful and life-enriching experiences in Southern and East Africa.
In addition, we provide many opportunities to support worthy, local community initiatives, groups and individuals. We source and recommend an array of high quality, unique gifts produced by local communities and enterprise development projects. We support and recommend a range of exciting entertainment provided by artists from or historically-disadvantaged community groups.
Make Travel Matter
In collaboration with our not-for-profit, the TreadRight Foundation, we are making a public commitment to Make Travel Matter for the better. Inspired by leading destinations across the globe, every one of our team members and sister companies worldwide are pledging and we pledge!
The Pledge

I will make my travel matter – for our planet, for people and for wildlife. When I explore this planet, I will do my best to tread right. I will refuse single use plastics when I can and recycle what I cannot avoid. When possible, I will offset my travels. When I meet new people, I will honour their home as I do my own and do so in the spirit of diversity and inclusion. I will purchase locally made items wherever possible and pay a fair price. When I experience wildlife, I will do so in nature. I will not ride animals that ought not be ridden, or support animal cruelty in any way. Together, we will tread right upon the earth – and we will make our travel matter.