Malta's Award Winning DMC for Meetings, Incentives & Events 
ECMeetings are a quality assured Destination Management Company (DMC) based in Malta. A specialist in delivering Meetings, Incentives Conferences and Events on the islands of Malta, Gozo and Comino. ECMeetings go the extra mile,  to take your event to the next level, and deliver a memorable and lasting experience for your delegates, ultimately driving your business forward.
Mark Gatt, Managing Director, "We focus on details and create motivational programmes that are tailor made to your requirements, consistently delivering the highest levels of customer satisfaction and return on investment. ECMeetings was founded in 2001 with a unique vision and strategic plan to set high standards in the destination management sector and offer high quality event solutions"
"We cannot thank ECMeetings Malta enough for their professionalism and negotiations skills. Their insights and Malta provided us with the best choices in terms of hotels, restaurants and venues"
Global Alliances – organising team
"You listen and try to understand the reason why a question is asked. You then make it work no matter what, even with a challenging event with over 1000+"
Pharmaceutical Company Germany.
"The 'Activity' stream on our event app was so over run with photos and comments from a very excited and happy audience"
BCD meetings and events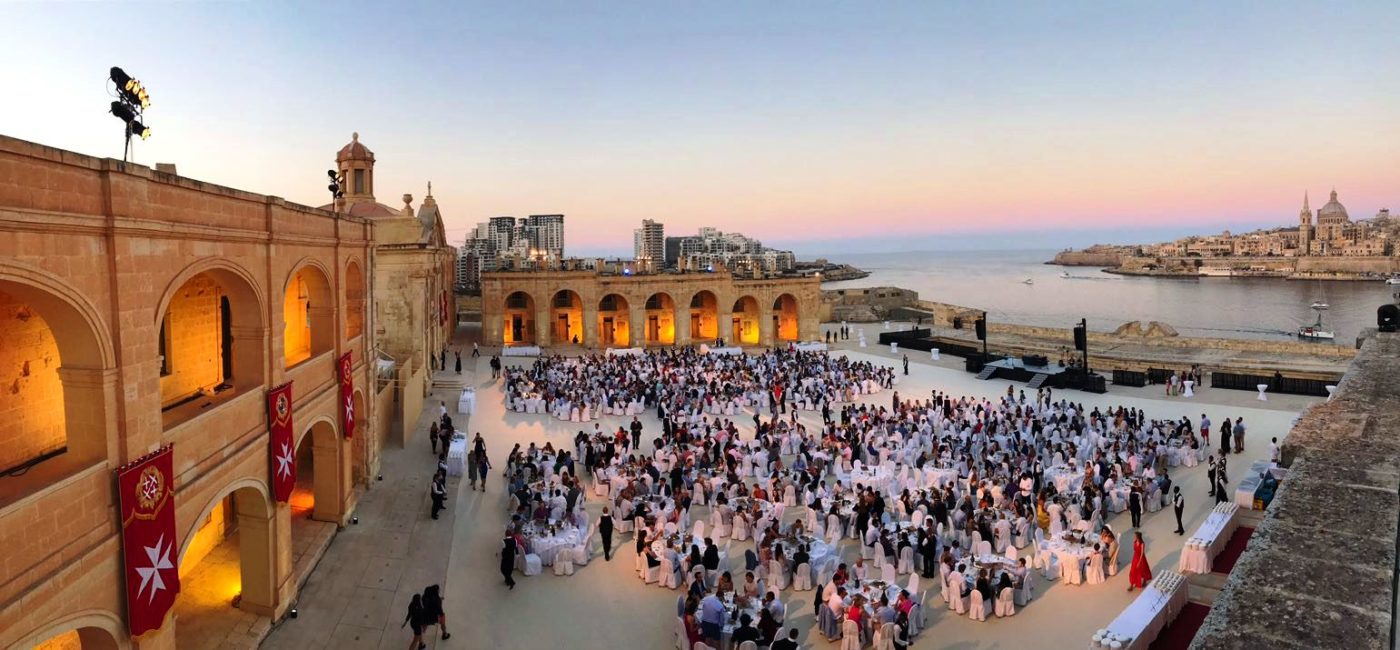 Time difference / travel time
Malta is 1 hour ahead of the UK.
Malta is accessible from multiple UK departure points, the main carriers servicing the destination include;  British Airways, Air Malta and EasyJet.
Flying time is just over 3 hours.
MALTA
With unique and historical forts, an impressive harbour dominated by St Johns Cathedral  and trendy beach clubs, Malta offers endless possibilities for meetings, incentives, conferences and events. Explore 7000 years of history, today the Maltese live passionately in the modern era. Set in the heart of the Mediterranean, just 90KM south of Sicily. Malta is often described as the gem of the Med and one big open-air museum. Valletta the capital, was built by the Knights of St John and its narrow cobbled streets, numerous tavernas and eateries filling the city with laughter and music. Mdina, with roots dating back to the 8th century BC, is known by locals as the "Silent City". The medieval city surrounded by its impressive walls, and Michelin star restaurants is situated on a hill affording breath-taking views of the island, around each corner you'll find something new to explore!
MICE Motivations:
Its less than 3 hours flight from major European hubs.
Key attractions are accessible by an average 20 minutes.
Excellent infrastructure with over 2000 hotel rooms in walking distance and conference centres for up to 5000 delegates.
Numerous Palazzio's for small and grand events, can be privatised for gala dinners and special events.
300 days of sunshine allows it to be open for business all year round.
Official languages are Maltese and English
GOZO & COMINO
Gozo being approximately of the same size as Manhattan, is the place where time stands still, offering a tranquil oasis of hidden beaches, rolling hills, vineyards and small pretty villages. The perfect landscape and backdrop for any outdoor team building. Gozo is only a 20 minute ferry journey away from the main island Malta, making it a perfect day activity. Comino home to the exquisite Blue Lagoon – once the hide-out of pirates and smugglers. Comino is situated between Malta and Gozo and is a car free island surrounded by stunning azure blue waters. If paradise exists, this might be it. Named after the famous spice Cumin which grows widely together with other herbs on the island. The island is a wild life sanctuary.
MICE Motivations:
Gozo offers some of the most spectacular backdrops for open air gourmet group picnics and beach barbeques.
Kayaking, mountain biking, hidden caves and shallow shores create the ultimate team buildings paradise.
Comino's blue lagoon is a perfect day trip by catamaran trip from Malta for snorkelling, diving, swimming.
OUR Corporate Social Responsibility
A few years ago EMCMeetings undertook a review of the number of water bottles consumed during one single 3 day event and were shocked to realise that over 5000 plastic bottles were used
They realised that when you multiplied this by the number of events they undertook this was unsustainable & decided they needed to find more environment solutions to this and many other aspects of the way the events industry impacts the environment.
As a result of this EMCMeetings group were the first DMC to set up an internal and external sustainability policy together with Global Green Events. The aim is to create awareness in the communities, be pro-active with both suppliers and clients and together work hand in hand to achieve better solutions on an economic, social and environmental scale.
ECMeetings Event Policy involves;
Every individual client proposal created includes at least 1 sustainable event option or CSR activity for clients
Reduction of plastic disposables. Zero plastic straws on events. Plastic bags are no longer used or offered to clients on events.
Reusable drinking water bottles are offered to clients in each proposal, with this option hotel / venue's integrate water dispensers into the programme to help eliminate single plastic bottle usage.
We are actively encouraging all Venues and hotels we work with to incorporate water dispensers for drinking water over single use plastic bottles.
All materials are considered in procurement and sourcing. With eco-friendly or sustainable options and new innovations being sought out.
Promotion of conscious transport options. Using public transport, shuttle buses, electric vehicles, park and ride initiatives, carpooling, cycling or walking.
Eco/dietary – friendly menu options are offered to clients, including a variety of locally sourced food, vegan and vegetarian options and organic and pesticide free.
Printed menus used sparingly, electronic menus or group wide menus are prioritised.
Promote energy efficient and energy reducing initiatives through proposals.
Use suppliers as a preference that have Unleaded/Bio fuel generators and advocate and implement the reduction of energy consumption in their operations.
Ensure all lighting on events wherever possible is LED.
Utilise transport that reduces CO2 emissions and maximise client comfort
Priority is given to sourcing workers locally, buying local, using local providers.
Proposals and the website will both promote sustainable event solutions for clients, to ensure that sustainability is an easy option to undertake.