Portugal's most passionate DMC for Meetings, Incentives & Events
We're delighted to introduce you to ECMPortugal located in Lisbon, in our view Portugal's most passionate full-service Destination Management Company. With over 30 years' experience operating MICE groups across the Portuguese mainland, and the beautiful islands of Madeira and Azores, ECMPortugal exists to provide unforgettable experiences that connect people and places. Their insider knowledge coupled with long-lasting relationships in the communities enable them to provide the very best experiences for meetings and incentives in one of Europe's outstanding destinations.
Carmo Geraldes Barba General Manager: My mind never stops, and I am constantly thinking of different and unique ways to exceed my client's expectations. Organising an event is about detailed planning and crafting an experience that will long be remembered.
"I again wanted to say a very BIG thank you to all concerned, right from the initial discussions, many on-going negotiations to the very long hours & involvement from everyone involved over the last busy week… the clients were extremely delighted with the overall 2020 Kick-Off Meeting so MANY CONGRATULATIONS & thank you to all involved!"
UK Pharmaceutical Company
"I would like to write you this mail to thank you for the project delivered. From the beginning to the end you've been a very reliable partner. Your re-activity and pro activity, as well as your involvement during the whole event is outstanding. We feel very confident working with you and it's been an absolute pleasure."
Automotive - Logistic Company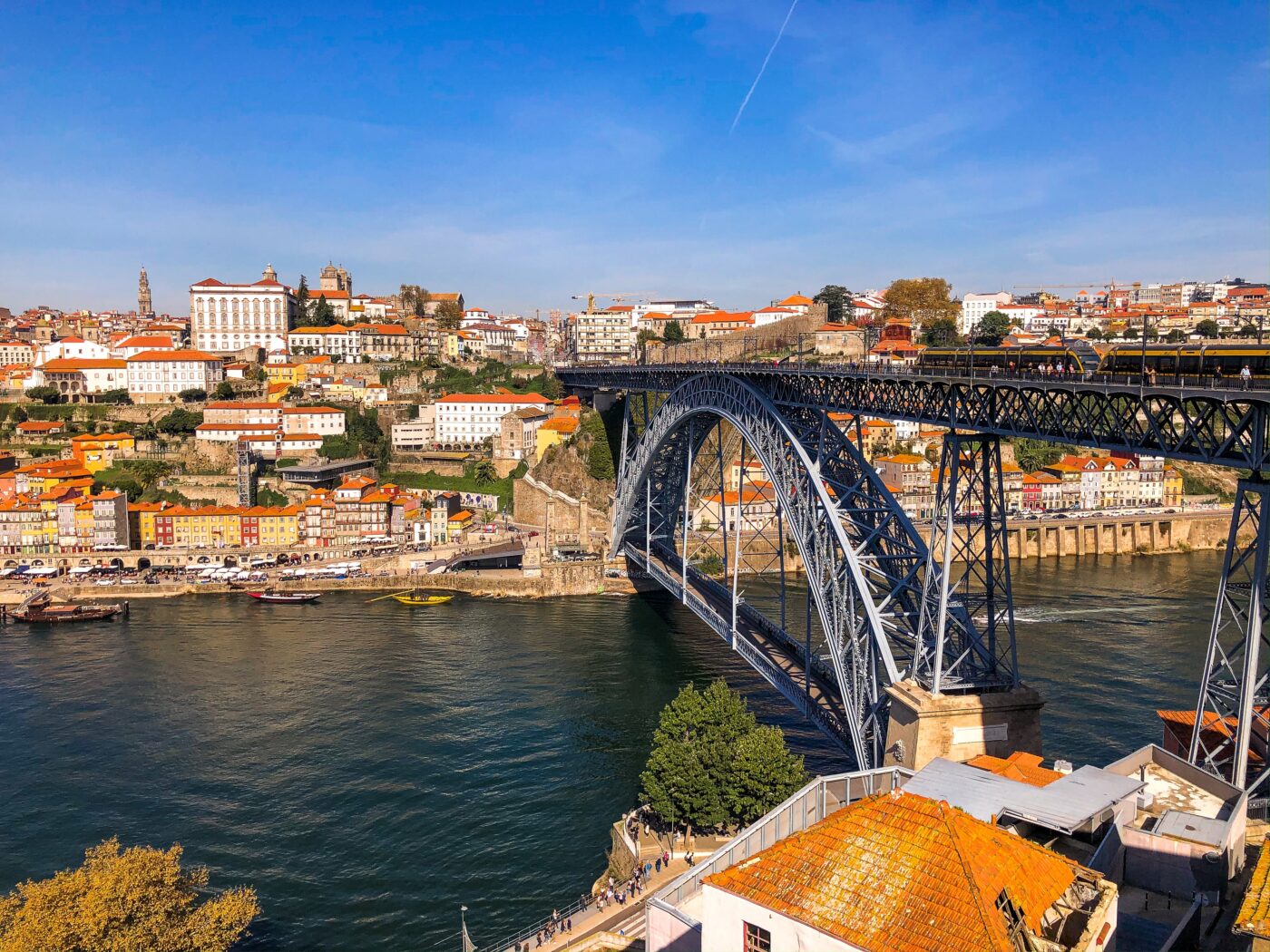 Time difference / travel time
Portugal and Madeira keep the same time as the UK. The Azores are one hour behind GMT.
Multiple UK departure points service Portugal and the islands. The main carriers servicing the destination include; British Airways, TAP and EasyJet.
Flying time from the UK to Lisbon is  just over 2.5 hours.
LISBON & PORTO
Lisbon – has the ability to surprise you at every turn of its narrow slopping cobblestone streets; this enchanting capital offers it all. It's easy to see why Lisbon is often voted Europe's best city or capital. Its pleasant mild climate, easy access to the beaches of Cascais, and the UNESCO world heritage site of Sintra create the perfect golden triangle of culture and nature. The city is charged with atmosphere, charm, super food and nightlife. Discover with us why Lisbon fits the bill for your next MICE event.
Porto – where culture, history, and famed Port wine merges with modern life. From the remains of its Roman walls, to its array of bridges, street art and modern food culture. It boasts an impressive array of venues and quality hotels along its famous riverbank, the perfect backdrop for MICE events. Just outside of the city lies the spectacular countryside of Douro Valley, a world UNESCO heritage site, where you can decamp your conferences. It's a place where time stands still. The region is the oldest demarcated wine region in the world; a stunning landscape with whitewashed quintas (estates) picture-postcard villages, rolling hills, and vineyards winding along the river.
MICE Motivations:
Lisbon offers a variety of world-renowned venues ranging from large congress centres to astonishing historical buildings which can accommodate any size MICE Event.
Lisbon has an excellent hotel stock featuring modern high-tech facilities for MICE.
Portugal is blessed with 27 Michelin starred restaurants, 7 in Lisbon.
A private tram ride in Lisbon offering a unique mode of transport.
Take to the skies with an early morning balloon flight over the Douro valley.
Porto's ancient castles, historical venues and characterful buildings in the waterfront provide incredible backdrops for your gala dinners.
MADEIRA & AZORES
The Azores – is a hidden gem, often referred to as the Hawaii of the Atlantic Ocean. It's a treasure-trove of natural beauty, and perfect for adventurous MICE groups who enjoy boating activities, whale watching, hiking, biking and unique indigenous experiences; you can even have a steamed lunch cooked in the island's superheated volcanic springs. Two UNESCO World Heritage sites – the old town of Angra do Heroívolmo on Terceira, and the vineyards of Pico are unmissable for any MICE program. The location is ideally suited for groups of 30 to 60 clients.
Madeira – is graced with stunning landscapes, dense verdant forests, lush mountains and flower gardens with exuberant colours, offering MICE events an outstanding destination. The meetings industry is centred in Funchal, the capital, with Madeira Congress Centre and Madeira University providing worldclass venues. Madeira's tourism prospects are renowned for excellence in quality, service and facilities hosting medium-sized events and incentives.
MICE motivations
The Azores whale migration is best see from March to June.
The Azores is ideally suited for groups of 30 to a maximum of 60 pax, with average stay of 3 nights / 4 days.
The Azores is ideal for people who enjoy the outdoors and adrenaline activities.
The Azores is home to Europes only tea plantation.
Madeira has world-class hotels including the Savoy, Belmond, which is perfect for small to medium MICE events.
Madeira's subtropical climate ensures a comfortable average Spring temperature of 23-25 degree all year round
THE ALGARVE 
The Algarve –  is a veritable paradise for all manner of events. Picturesque villages, long white sandy beaches, dramatic coast lines, world-class hotels and resorts, and boasting over 300 sunny days, it's an all-year-round MICE destination. Vilamoura, a smart, stylish and trendy town with its stunning marina, is the perfect playground for your next high-end incentive.
MICE motivations
It's less than 3 hours flying time from the UK to Faro, the capital.
With over 30 golf courses, world-class spa hotels, surfing and other outdoor activities, makes it a top incentives destination.
The landscape and infrastructure are prefect for car launches and driving experiences.
An incredible choice of world-class hotels caters for medium to large scale events.
OUR Corporate Social Responsibility
A few years ago EMCMeetings the mother company of ECMPortugal undertook a review of the number of water bottles consumed during one single 3 day event and were shocked to realise that over 5000 plastic bottles were used
They realised that when you multiplied this by the number of events they undertook this was unsustainable & decided they needed to find more environment solutions to this and many other aspects of the way the events industry impacts the environment.
As a result of this EMCMeetings Group were the first DMC to set up an internal and external sustainability policy together with Global Green Events. The aim is to create awareness in the communities, be pro-active with both suppliers and clients and together work hand in hand to achieve better solutions on an economic, social and environmental scale.
ECMPortugal Event Policy involves;
Every individual client proposal created includes at least 1 sustainable event option or CSR activity for clients
Reduction of plastic disposables. Zero plastic straws on events. Plastic bags are no longer used or offered to clients on events.
Reusable drinking water bottles are offered to clients in each proposal, with this option hotel / venue's integrate water dispensers into the programme to help eliminate single plastic bottle usage.
We are actively encouraging all Venues and hotels we work with to incorporate water dispensers for drinking water over single use plastic bottles.
All materials are considered in procurement and sourcing. With eco-friendly or sustainable options and new innovations being sought out.
Promotion of conscious transport options. Using public transport, shuttle buses, electric vehicles, park and ride initiatives, carpooling, cycling or walking.
Eco/dietary – friendly menu options are offered to clients, including a variety of locally sourced food, vegan and vegetarian options and organic and pesticide free.
Printed menus used sparingly, electronic menus or group wide menus are prioritised.
Promote energy efficient and energy reducing initiatives through proposals.
Use suppliers as a preference that have Unleaded/Bio fuel generators and advocate and implement the reduction of energy consumption in their operations.
Ensure all lighting on events wherever possible is LED.
Utilise transport that reduces CO2 emissions and maximise client comfort
Priority is given to sourcing workers locally, buying local, using local providers.
Proposals and the website will both promote sustainable event solutions for clients, to ensure that sustainability is an easy option to undertake.