Are you looking for UK representation? 
Look no further!
 Our considerable experience and knowledge of the Middle East is second to none – we're currently seeking an exclusive MICE partner to represent this incredible destination.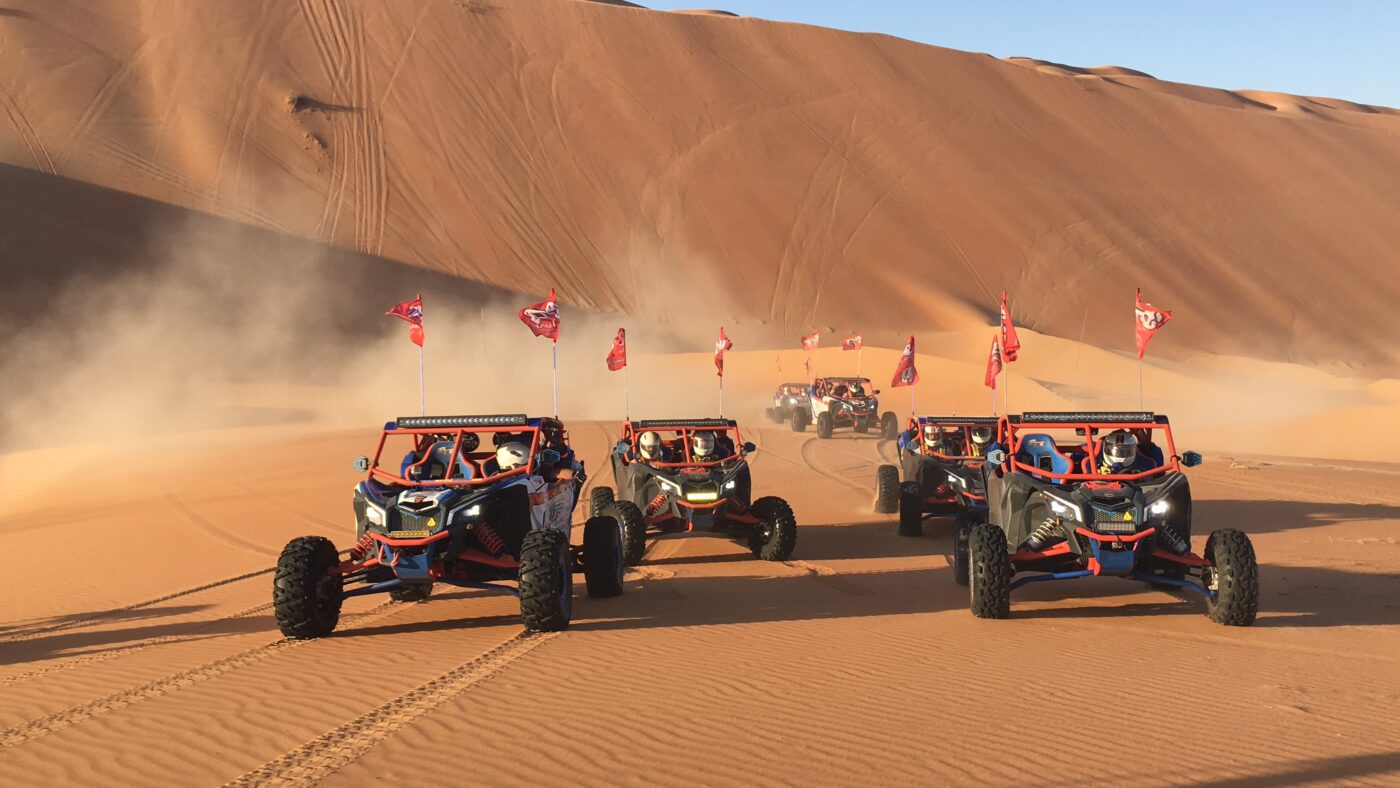 Time difference / travel time
The UAE is 3 hours ahead during the UK's summer time and 4 hours ahead during the UK's winter time.
Abu Dhbai & Dubai are accessible from multiple UK airports, the main carriers servicing the destination direclty include; British Airways, Emirates and Etihad Airways.
Flying time from the UK is just over 7 hours. 
DUBAI
This gleaming world-famous city in the sand seamlessly fuses tradition with the ultra-modern, representing a place where the speed of innovation knows no limits. Dubai's list of opportunities is endless: serving up Sun drenched beaches and world-renowned hotels and spas; offering a spectacular sunset from the world's tallest building and exploring the gold and spice souks which ooze traditions unique to the Middle East. Other highlights include the man-made island of The Palm, The Dubai Eye, the Museum of the Future, and its spectacular fountains and light shows. The city is also home to world-class Golf courses, horse racing and polo events, vibrant clubs and a host of gastronomic delights. You can even lose yourself during a night at the opera – Dubai has it all to offer. Reiterating its importance, Dubai will host Expo 2021.
MICE Motivations:
Hotels that can cater groups from 10 – 2,000 delegates.
Ultra-modern conferencing facilities for up to 5,000 people.
Numerous team building opportunities in the spectacular desert.
Experience outstanding cuisine with a group Dubai Brunch.
Open Minds Open Doors, learning the UAE culture.
ABU DHABI
The capital of the United Arab Emirates, Abu Dhabi presents a picturesque coastal city steeped in culture and history with something for every visitor. Inhabited since 1760, Abu Dhabi is the heritage capital and cultural heart of the UAE. It's home to must-see destinations and landmarks including the architectural wonders of the Sheikh Zayed Grand Mosque, and the majestic Al-Hosn and Qasr al Wathan Palaces. Equally appealing for clients are the natural environments surrounding the city, the Mangrove National Park, Saadiyat island, Zaya Nurai island, Sir Bani Yas Island and the untouched desert of Liwa Oasis. The Louvre Museum is one of many outstanding cultural attractions, and for those wanting more of an adrenalin rush, take them to Yas Island home of Formula One's Yas Marina Racetrack and Ferrari World, and  Yas Marina where they can jump onboard any number of super yachts.
MICE Motivations:
Excellent hotel and conferencing stock, catering for everyone's needs.
Island hopping through the archipelago.
Kayaking through the mangroves.
Cocktails and canapes at the iconic Louvre complex.
The convenience of desert, beach and city activities all within one day.
Corporate Social Responsibility in the United Arab Emirates.
The drive to improve sustainability has become an important objective for most organisations and it is clear it has moved from a 'nice to have' to one of competitive necessity
The UAE has recognised this and in the case of Corporate Social Responsibility (CSR) it created in 2019 the CSR UAE Fund which is a government established framework and governance for Corporate Social Responsibility in the UAE.
Helping to fund and direct contributions from the business sector towards national priority initiatives.
CSR UAE FUND
Vision
To establish the United Arab Emirates as a global leader in corporate social responsibility.
Mission
To establish a platform that encourages the business sector to actively engage in socially responsible practices that lead to a positive economic, social and environmental impact in line with the UAE's priorities and sustainable development goals.
Objectives
increase community awareness of social responsibility
activate sustainable development partnerships between the public and private sector
develop social responsibility frameworks to regulate and enhance social responsibility
create a reward system for corporations and business entities
direct corporate contributions towards sustainable development projects in line with UAE priorities and the sustainable development goals.