The UAE's Leading DMC for Meetings, Incentives, Conferences and Events. 
With over thirty years of promoting UAE and Oman, Mundus is delighted to include 2xceed within our cadre. The team are at the forefront of the creation and delivery of world-class live experiences for Incentives, Meetings, Events and high-end Luxury FITs, travelling to and within the Arabian Gulf. 2xceed draws on its vast network of key partners and only the best of suppliers, to create customised turn-key solutions and exceptional experiences for our clients. In an ever-evolving and challenging world, demanding new travel and event experiences, it takes a keen eye and constant review of what destinations offer, not only to meet, but more importantly, exceed the offering for today's and tomorrow's discerning customer. This is the ethos of 2xceed – it's their name, it's their mantra, it's their mission.
"Having recently returned from a combined business / leisure trip to Dubai I just want to say a big thank you to the team at 2xceed for helping make the trip as seamless as possible. From the airport transfer to the return, everything ran smoothly. Once my business was finished, they had some excellent recommendations on activities to do once we got bored of the pool and even managed to organise a great local meal in the desert to help get us through a lazy Sunday. Will definitely use again the next time I'm in town!"
Simon M
Client, Colchester, UK
The support that you provided us ensured that our event ran smoothly with no gaps and obstacles and wanted to say a big Thank You.
Youssra Eladany
MEA PSC HR Director, Procter & Gamble
We were impressed from the beginning of the process. Your proposal was spot on and the communication was timely and professional. I wish you had teams in Europe and the Americas. I'd send them all to you and only you based on our client's feedback.
Leci Valdes
Manager, Global Accounts, HelmsBrisco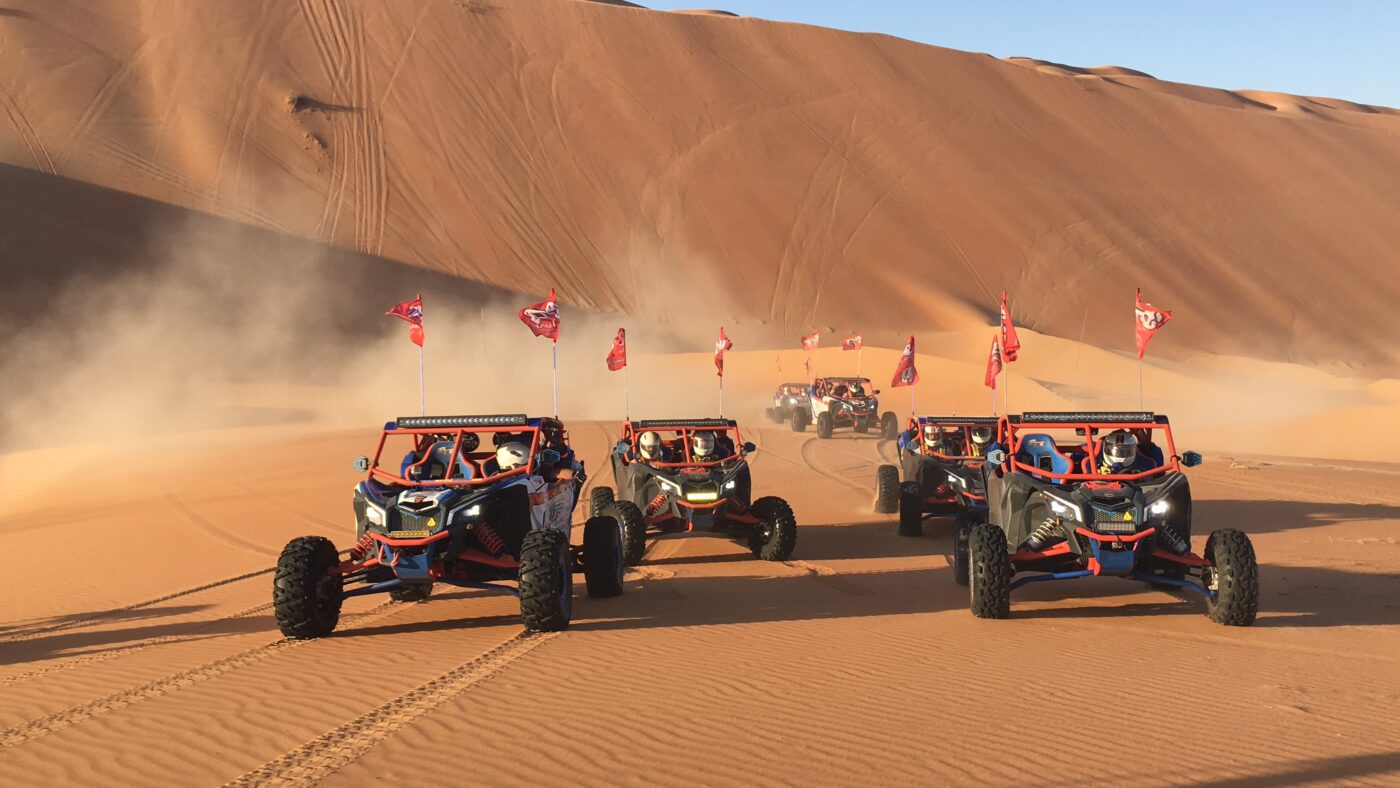 Time difference / travel time
The UAE is 3 hours ahead during the UK's summer time and 4 hours ahead during the UK's winter time.
Abu Dhbai & Dubai are accessible from multiple UK airports, the main carriers servicing the destination direclty include; British Airways, Emirates and Etihad Airways.
Flying time from the UK is just over 7 hours. 
DUBAI
This gleaming world-famous city in the sand seamlessly fuses tradition with the ultra-modern, representing a place where the speed of innovation knows no limits. Dubai's list of opportunities is endless: serving up Sun drenched beaches and world-renowned hotels and spas; offering a spectacular sunset from the world's tallest building and exploring the gold and spice souks which ooze traditions unique to the Middle East. Other highlights include the man-made island of The Palm, The Dubai Eye, the Museum of the Future, and its spectacular fountains and light shows. The city is also home to world-class Golf courses, horse racing and polo events, vibrant clubs and a host of gastronomic delights. You can even lose yourself during a night at the opera – Dubai has it all to offer. Reiterating its importance, Dubai will host Expo 2021.
MICE Motivations:
Hotels that can cater groups from 10 – 2,000 delegates.
Ultra-modern conferencing facilities for up to 5,000 people.
Numerous team building opportunities in the spectacular desert.
Experience outstanding cuisine with a group Dubai Brunch.
Open Minds Open Doors, learning the UAE culture.
ABU DHABI
The capital of the United Arab Emirates, Abu Dhabi presents a picturesque coastal city steeped in culture and history with something for every visitor. Inhabited since 1760, Abu Dhabi is the heritage capital and cultural heart of the UAE. It's home to must-see destinations and landmarks including the architectural wonders of the Sheikh Zayed Grand Mosque, and the majestic Al-Hosn and Qasr al Wathan Palaces. Equally appealing for clients are the natural environments surrounding the city, the Mangrove National Park, Saadiyat island, Zaya Nurai island, Sir Bani Yas Island and the untouched desert of Liwa Oasis. The Louvre Museum is one of many outstanding cultural attractions, and for those wanting more of an adrenalin rush, take them to Yas Island home of Formula One's Yas Marina Racetrack and Ferrari World, and  Yas Marina where they can jump onboard any number of super yachts.
MICE Motivations:
Excellent hotel and conferencing stock, catering for everyone's needs.
Island hopping through the archipelago.
Kayaking through the mangroves.
Cocktails and canapes at the iconic Louvre complex.
The convenience of desert, beach and city activities all within one day.
Corporate Social Responsibility in the United Arab Emirates.
The 2xceed Sustainability Statement:
Vision:
We strive to incorporate green methods in our events for a better planet.
Principle:
Our approach to business is guided by commitments to the following principles: Leadership, Inclusivity, Transparency, Integrity, and Continuous Improvement.
Important Issues:
Our business faces many challenges and opportunities. Due to their direct impact on us and our stakeholders, we have prioritised the following issues that need to be addressed: Climate change, water conservation, accessibility, health and safety, and financial solvency.
Our Commitment and Scope:
This policy will apply to all events managed by our organisation. This is assumed to include events both within and outside of the UAE. Our team are expected to uphold objectives under this policy within prevailing budgets. And to inform management of financial and other barriers to achieving goals.
We acknowledge we have limited influence over our preferred partners, who we work with to execute and deliver client objectives. While we cannot control the decisions of these parties, we commit to educate them of our policy and encourage them to align operating practices with policy objectives.
Our attention to environmental, social, and economic responsibility includes working within the law and voluntarily exceeding legal requirements, in order to be innovative and demonstrate leadership on the issues that are important to us and our stakeholders.
Objectives:
We commit to:
Minimising environmental impacts in the areas of waste, water, energy and air quality.
Reduce energy use in the office to under 15,000 kWh this year.
Give back to communities by volunteering and donating resources.
 Ensure our supply chain has responsible social and environmental practices.
 75% of vendors used meet company minimum sustainability guidelines
 Create innovative approaches to minimize negative environmental impacts, improve economic bottom lines and integrate the social elements in to delivering meetings.
Ensure a minimum of 5 sustainability innovations are introduced for client projects.